02 May

New Site Launch: Paws & Claws

We are proud to present a newly revamped website for Paws and Claws in Hendersonville Tennessee.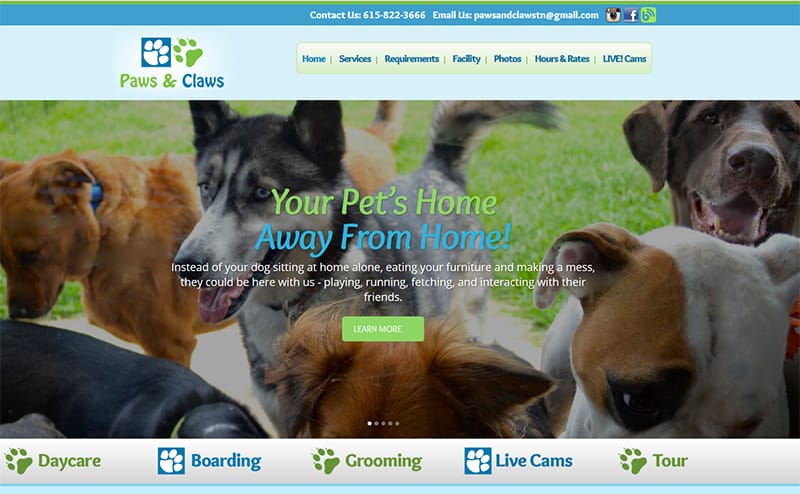 Paws & Claws is an exciting adventure for your pet indoors, and there is plenty of fun taking place outside as well. In addition to 8,620 square feet of climate controlled indoor space, Paws has 21,000 square feet of fenced in outdoor play areas! Inside, there are four large playrooms.
Darkstar worked with Paws and Claws to replace an older website that we also created several years ago.
"I wanted to personally thank you for ALL you and Kelly and staff have done in creating this website and adding all the little touches that take some of your extra time to make it exactly what I want.  I think very highly of you and your company and all of you have treated me so well. Thanks again for being such an amazing company.  – Kim"
The largest goal for the project was to make the site mobile friendly, and also integrate scheduling tools, video feeds and embedded marketing videos. After that, we focused on making the website pages very fun and engaging for the client demographic and creating call to action pipelines for new client interactions.
Take a look at the new website at:
Darkstar Design is proud to offer superior web design service to our Nashville website design clients, especially when we are working with repeat clients that trust us with their inbound marketing over many years. We look forward to our continuing work with Paws and Claws in the future as web development trends change.